Have you been charged with (DUI) Driving Under The Influence of alcohol or drugs in Pickens, Oconee, Anderson or Greenville Counties?
---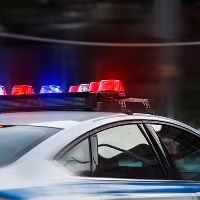 Clemson DUI Attorney, Nick Lavery, has defended clients charged with DUI and other criminal charges in the Clemson area since 2002, and will be happy to discuss your case with you at the Clemson or Easley offices of Smith, Jordan, and Lavery, P.A.
Getting arrested for driving under the influence (DUI) in South Carolina is a serious criminal matter that requires immediate action from an experienced criminal defense lawyer. Being charged with drunk driving in South Carolina does not equate to a guilty verdict, and it is in a defendant's best interest to pursue an aggressive defense in order to ensure that a fair trial and verdict is reached.
If you have been charged with DUI in the Upstate of South Carolina, you have the right to defend yourself, but you must act quickly.
---